---
---

Ned Setzer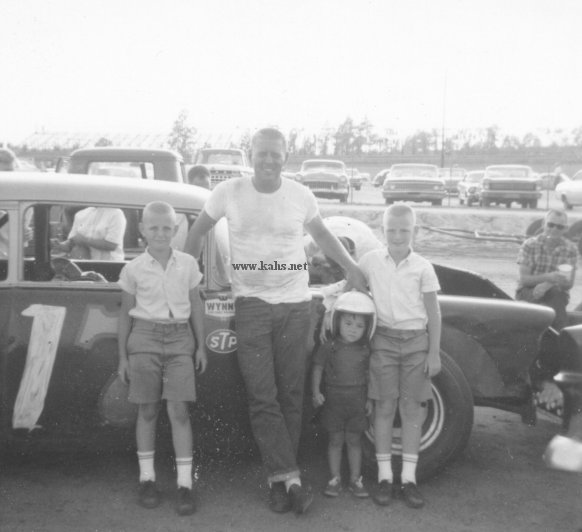 Excerpt From "Wheels 2000 A Salute To Rich Hickory History"
Ned Setzer, the "Redhead," could have driven with the best on the Winston Cup circuit, but elected to remain home with his family, run a well-drilling business and restrict his racing career weekends, mostly on short tracks, the so-called "bull rings" on Friday and Saturday nights.

It was at New Asheville Speedway one Sunday afternoon that Setzer took a big lead on the field and was having a Sunday drive toward yet another win. That's when luck deserted him. A slower car drifted into his Chevy, broke off the left front wheel and stoved it sideways beneath the fender.

What was surprising is that Setzer didn't pit. He stood on it and continued to race. With most of the pressure on the right side of the car, loss of the left front didn't seem to make all that much difference. But it did. The field was beginning to play catchup.

On the final lap, veteran Asheville racer Bosco Lowe moved onto Setzer's bumper to make the pass.

Setzer wasn't having any. He brushed off Lowe by using some slower traffic and took the flag for the win. Some of the drivers who didn't win, including Lowe, were incensed that Setzer wasn't black-flagged from the track.

But the car was not dropping trash on the track and the leader of a race gets every consideration. The win went into the record books.