---
---
Fred Beaver
18 Dec 1902 - 24 Sep 1989
LAWNDALE - Fred Harm Beaver, 86, of Route 1, Lawndale, died Sunday, Sept 24, 1989, in Cleveland Memorial Hospital.
A native of Rutherford County, he was the son of the late Jake and Emma Smart Beaver. He was retired from Lily Mills.
Surviving is his wife, Ethel Scism Beaver.
He was a member of the Union Baptist Church, where services will be conducted Tuesday at 3 p.m. by the Rev. Kenneth Cobb and the Rev. Alton Martin. The body will be placed in the church at 2:30 p.m. Burial will be in the church cemetery.
The family will receive friends tonight from 7 until 9 at Stamey Funeral Home.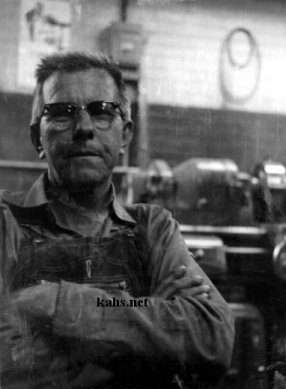 ---